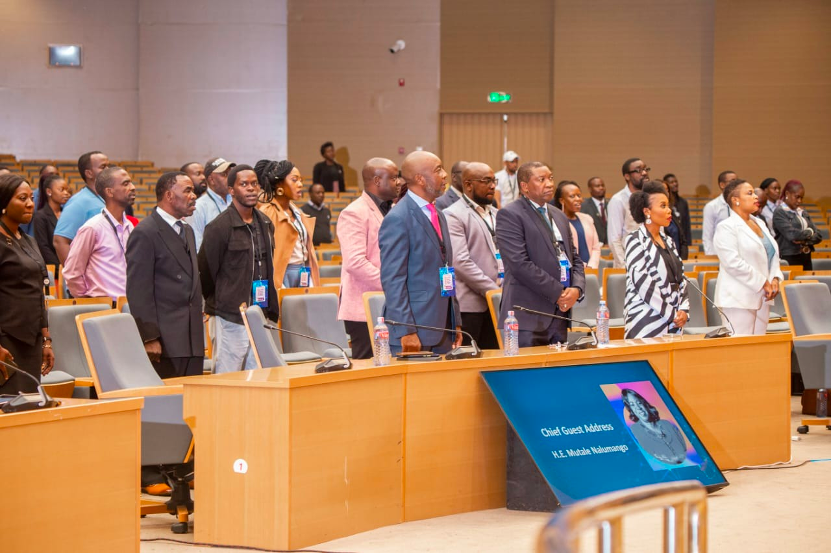 ACU PAY Africa CEO Kela Mwamba attended and spoke at the Zambia Blockchain Summit, which was successfully held in the capital city of Lusaka from November 28-30 2022.
Hosted by the United African Blockchain Association (UABA), the Zambia Blockchain Summit provided an opportunity for blockchain platforms, companies and regulators to share ideas and showcase technology. ACU PAY Africa CEO Kela Mwamba was invited guest to present ACU PAY's Africa project in detail to fellow attendees.
The United African Blockchain Association believes that blockchain has extraordinary implications for Africa. Blockchain technology has greatly enhanced digital financial services, offering innovative financial technologies, different business models and new ways of payment services. Blockchain deepens financial inclusion and provides access to the financial system for previously underserved groups, especially in Africa's emerging markets, with the opportunity to reduce the cost of doing business and create more business and job opportunities. ACU Group will issue CBDCs for African countries such as Zambia through ACU PAY and a dual-currency banking system to solve the challenges of cross-border trade settlement.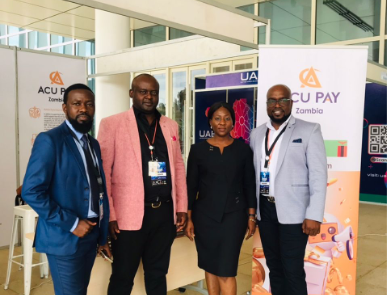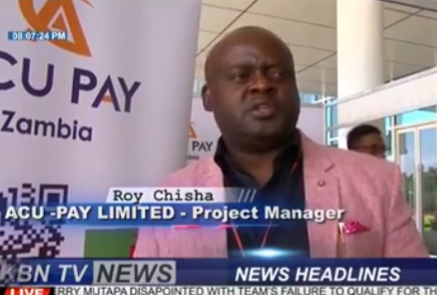 Kela Mwamba introduced at the conference that ACU PAY, developed by ACU Group, is one of the world's leading integrated e-money secure and multifunctional wallets for payment and wealth management. ACU PAY's low transaction fees and support for merchant top-ups can bring additional revenue to local merchants. At the same time, ACU PAY brings great changes to cross-border trade with no time and geographical restrictions and fast transaction speed. ACU PAY greatly shortens the settlement time of cross-border trade, and both parties can complete cross-border settlement in an instant when the network environment is normal. Cross-border trade settlement through ACU PAY has the advantage of high efficiency and low cost, which is more conducive to the development of cross-border trade. Roy Chisha, Project Manager of ACU PAY LIMITED, was interviewed by KBN TV, a local Zambezi TV station, about how ACU PAY will improve the local economy and trade.
ACU Group's latest dual currency banking system also provides more convenience for cross-border trade settlement. ACU Group and HSG Group are currently in the testing phase of the dual currency banking system, which is a system architecture that supports the conversion of legal tender and electronic money. This system provides smarter and more effective cross-platform user services and taps into the unlimited possibilities of the next-generation banking systems. 
Traditional banking institutions in countries around the world are connected to the ACU*HSG banking system simultaneously with ACU PAY as one of the peer-to-peer application scenarios. The banking institutions that join the system perform financial operations in legal tender, while ACU PAY performs electronic money operations. The ACU*HSG dual currency banking system uses the electronic currency ACU or other electronic currencies as intermediate currencies to complete the conversion between legal tender and electronic currencies so that both sides of the transaction can pay or receive their own legal tender needs. This provides great convenience for trade settlement among African countries and between African countries and other countries around the world.
ACU PAY is an effective solution to the rapidly growing demand for electronic payments in African countries, and the ACU Group is also helpful to African countries in issuing electronic currencies. In issuing CBDC, ACU Group provides different solutions according to the needs of partner countries. ACU Group's self-developed digital financial system supports asset issuance and ensures the security and stability of the system. ACU Group tailors CBDC and the range of products that support CBDC-enabled payments to the requirements of central banks and takes additional steps to provide financial access, connect different markets, create compliance solutions, provide liquidity, offer web services, and an enterprise ecosystem for processing remittances. ACU Group can work with central banks and regulators to ensure common infrastructure meets both business needs and protects consumers.