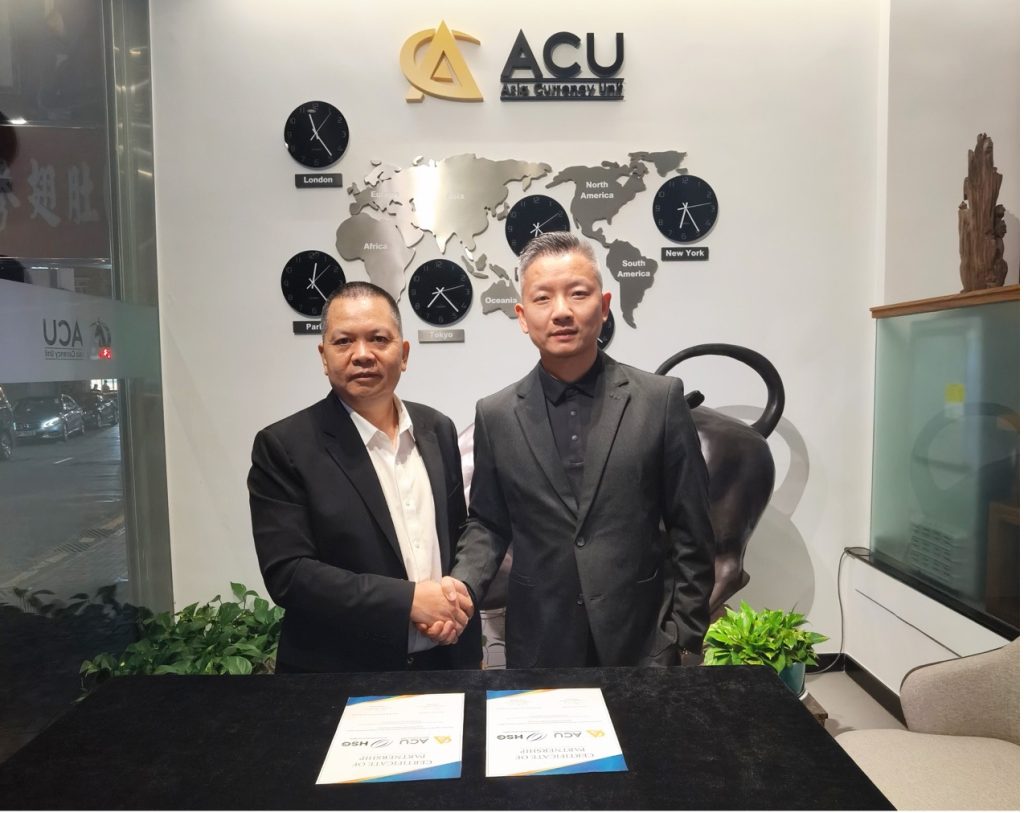 According to the latest official news, Mr. Yun Yang, Chairman of ACU Group, and Mr. Jing Liang, President of Hi Sun Global, formally reached a strategic partnership in Hong Kong on December 18th 2023. ACU Group and Hi Sun Group will further deepen their cooperation based on the joint development of ACU*HSG dual currency banking system to jointly promote the development of global financial technology.
It is understood that ACU Group, as a global e-money and cashless payment pioneer, is committed to be one of the major players and contributors in various fields. ACU PAY, developed by ACU Group, is one of the world's leading integrated e-money wallets for payment and wealth management. HSG is a technology company focusing on financial technology and core system implementation for the financial services industry (FSI).  HSG is one of the main subsidiaries of Gao Yang Technology (China) Co., Ltd. and is focused on expanding its business overseas.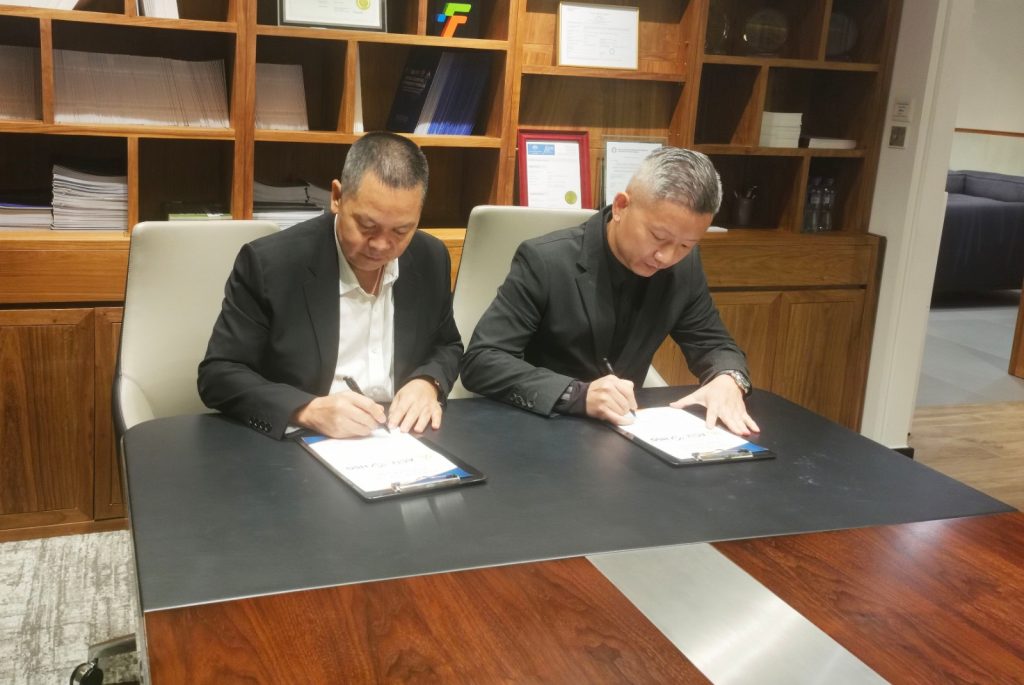 At present, the ACU*HSG dual-currency banking system, which is jointly developed by both parties for mutual exchange of legal tender and e-money, has entered the testing phase. The system supports the system architecture of both traditional banking and emerging e-money conversion, supports legal tender and e-money remittance,, provides users with more intelligent and effective cross-platform user services, and taps into the unlimited possibilities of the new generation banking system. With the support of HSG, ACU PAY is unique and innovative in adopting blockchain technology, cross-border trade settlement, and bridging the channel between legal tender and electronic money.
Blockchain Technology for Security
As a global e-money payment application, ACU PAY incorporates advanced blockchain technology to provide users with more secure, convenient and intelligent blockchain asset circulation services. Asset transactions through ACU PAY are highly secure, fast and easy to use. ACU PAY supports a variety of electronic currencies, uses QR codes for payment and receipt, and uses multi-layer algorithms for encryption to record transaction information and ensure data security. Incorporating blockchain technology, ACU PAY has unique advantages in ensuring the safety of users' assets and enhancing transaction speed.
Cross-Border Trade Settlement Solutions
ACU PAY brings great changes to cross-border trade with no time and geographical restrictions and fast transaction speed. ACU PAY greatly shortens cross-border trade settlement time. Nowadays, trade settlement in different countries usually takes 3-5 days and requires the assistance of third-party institutions. ACU PAY has completely changed this status quo, and with a normal network environment, cross-border settlement between trade parties using ACU PAY can be completed in no time. In addition, both parties can pay or receive the legal tender of their countries directly through ACU PAY, without the need to consider time differences and currency conversion issues. ACU PAY can provide exchange services at any time and ensure that settlements are done safely and efficiently in the system. Completing cross-border trade settlement through ACU PAY has the advantages of high efficiency and low cost, which is more conducive to the development of cross-border trade.
Dual Currency System Builds a Bridge
ACU*HSG dual-currency banking system supports the system architecture of legal tender and electronic currency conversion, providing users with more intelligent and effective cross-platform user services. Traditional banking institutions in countries around the world are connected to the ACU*HSG Dual Currency Banking System at the same time as ACU PAY, making it one of the peer-to-peer application scenarios. Banking institutions joining the system perform financial operations against fiat currencies, while ACU PAY completes e-money operations. The ACU*HSG Dual Currency Banking System uses the electronic currency ACU or other electronic currencies as intermediate currencies to complete the conversion between legal tender and electronic currencies, thus fulfilling the needs of both parties to pay or receive their own legal tender.
ACU*HSG dual currency banking system has absolute advantages in solving the problem of currency exchange, especially for cross-border settlement business of RMB. At present, ACU PAY has landed in Thailand, Malaysia and other Southeast Asian countries, and is stepping up the layout of Zambia, Angola, Madagascar and other African countries. With the advantages of overseas development of both parties, ACU PAY and HSG will make great efforts overseas and jointly drive global economic recovery.